Price-quality ratio 8.8 / 10
Results 8.8 / 10
The best
Compactness
Image quality
The accessories
The least
Handle the camera in the dark
It is not always easy to find water leaks behind a wall… Here is the Bosch inspection camera test
Tool category: Inspection camera
Areas of use: Leak detection …
Brand: Bosch
Model: Universal Inspect.
Bosch measuring tools
This camera is part of the range of measuring tools, which contains laser range finders, but also this small camera can be mounted on a flexible pipe to use as a probe.
Bosch camera inspection test
This device is in fact, like a small television which also integrates a mini camera.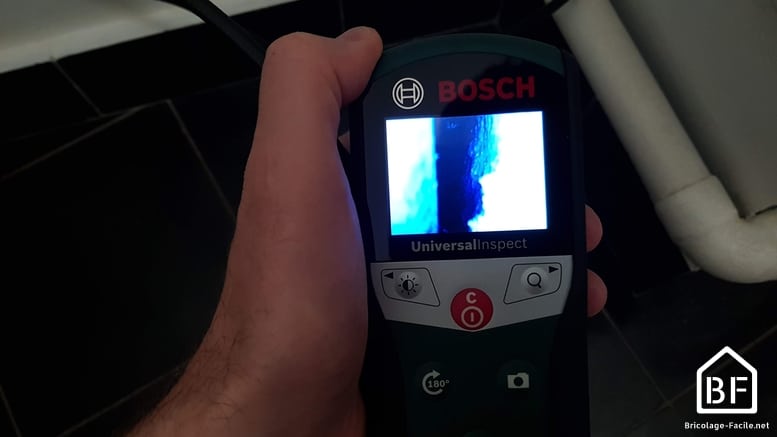 Screen
The camera screen is a 2.31 "color LCD screen, with a resolution of 320 x 240 pixels, which is sufficient for a correct image.
The camera and the hose
The camera is mounted on an 8 mm diameter hose, for a total length of 95 cm.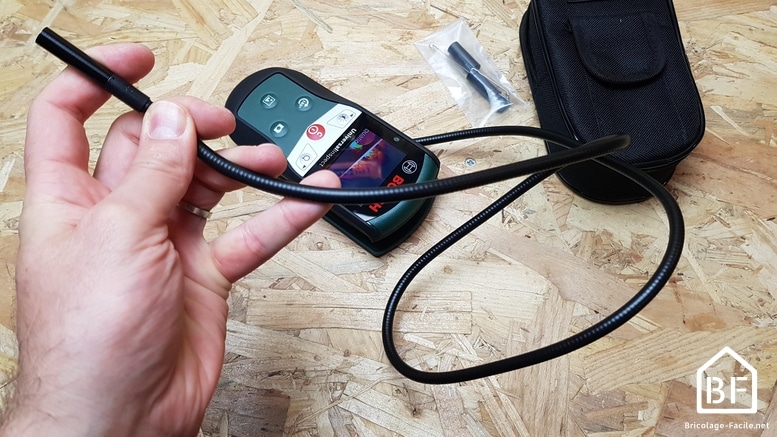 The head also includes 3 small LEDs, to illuminate in dark places, essential for inspecting pipes or false ceilings!
To see better in a highly reflective place (plaster, metal and water, etc.), the contrast of the image can be adjusted. It is also possible to digitally zoom up to x4 and change the orientation of the image by 180 °.
Departure
Getting started is very simple, you can quickly see how it works. The inscriptions on the screws are quite clear, and after a first try, everything is integrated.
In terms of size, this inspection camera is really compact and light, less than 400g.
Lateral resistance, it is found in a device classified IP67, which means that it is protected against dust, but also against water (up to 1 meter deep).
The other functions
For those who do not want to look but also want to act, Bosch offers three accessories suitable for the camera. So we have:
The small hook to catch a small object lost in a pipe
The magnet to attract a metallic object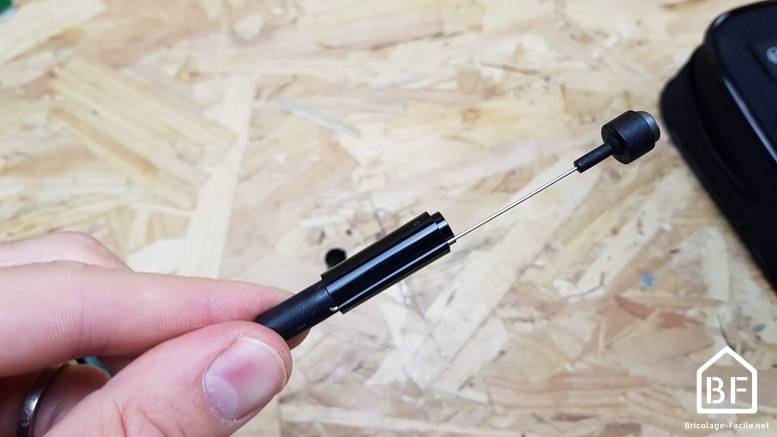 A mirror to see where it is not possible otherwise.
Store images
It may be interesting to keep a souvenir of the exploration. In this camera, you can store up to 8 images locally and more if you add a micro SD memory card (4 to 32 GB)
Supplied accessories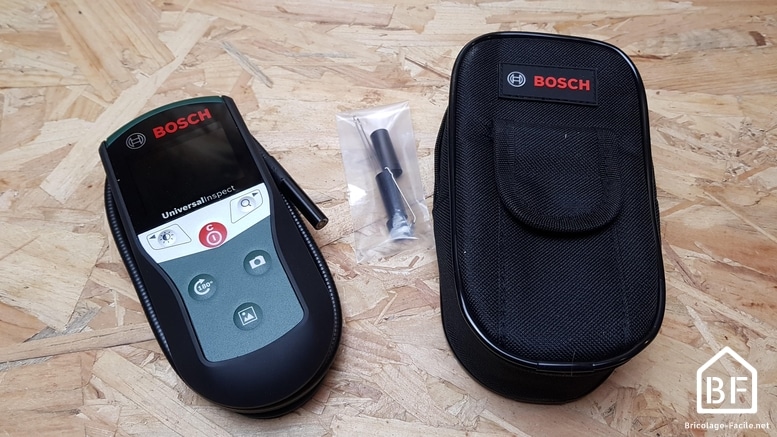 Here are some of the accessories included in the package:
Nylon carry / storage case
A hook
A magnet
A mirror
Technical characteristics
Battery: 4 x 1.5 V LR6 (AA) batteries, included
Screen Size: 2.31
Camera head diameter: 8mm
Degree of protection: IP67
Battery life: 4h
Weight: 0.39 kg
Summary and advice:
With this device, I really feel like a spy. Although I don't use it all the time, this inspection camera can do a good service, whether it's finding leaks or following electrical wiring in a false ceiling.
Benefits:
Compact
Image quality
The accessories
The negative:
Handling the camera in the dark.
The price:
To add this Bosch inspection camera to your tools, know that the usual price is around 100 €
Bosch UniversalInspect Inspection Camera 0603687000 Price: EUR 66.39 Old price: EUR 99.89
Bosch UniversalDetect 0603681300 Material Detector Price: 84.90 EUR
Bosch PLR 30 C laser distance meter connected Bluetooth connection, range 30 m 0603672100 Price: 69.94 EUR Old price: 99.99 EUR
Read also
GLM 30 laser rangefinder
Quigo laser level
Truvo metal detector
Multilateral PMD10 detector
Note
Article produced in association with the Bosch brand, more information on the official website.